Easy Open Bag Making Machine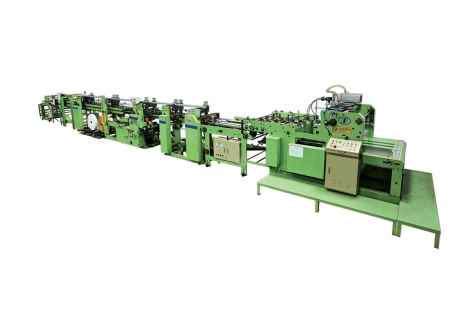 Characteristic
· This machine produces paper bags for food, agriculture and industrial use.
· Using a paper tube produced by the tubing machine, fold one bottom side twice and attach patch and cutting tape
to produce the finished product.
· Production which is produced by this machine are easier to open the sewing bag type. Also it prevents the foreign materials from entering when opened and produce functional bags that can protect the contents clean.
· Each process is automatically connected, minimizing the defect rate and enhancing product competitiveness