Square Bottom Paper Bag Mfg. Machine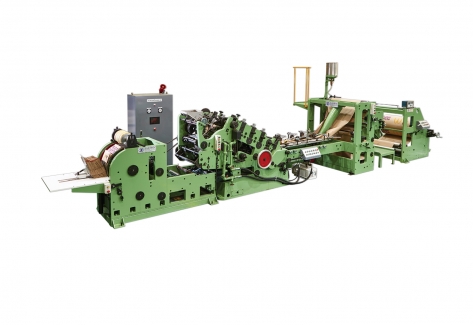 Characteristic
· Model DSOS Series is an equipment for producing food and industrial paper bags needed in real life.
· Model DSOS Series is an machine that uses papers to form tubes, cuts to a certain length, and forms the bottom square shape.
· Model DSOS Series are categorized into DSOS-22M, DSOS-17M, and DSOS-17 depending on the size of the bags and the material of the papers, Each operation is designed according to the characteristics of the product.
· Flexo-graphic printing unit can be configured inline, and when printed papers are used, they can be cut by register marks.